"I was actually born in this hospital -- which I think some people don't necessarily realize -- (so) there's sentimental value here," said Stanton. "Now having children, you realize not only the impact that it has on these kids that are coming here, but on the families and how hard (being at a hospital) can be at times."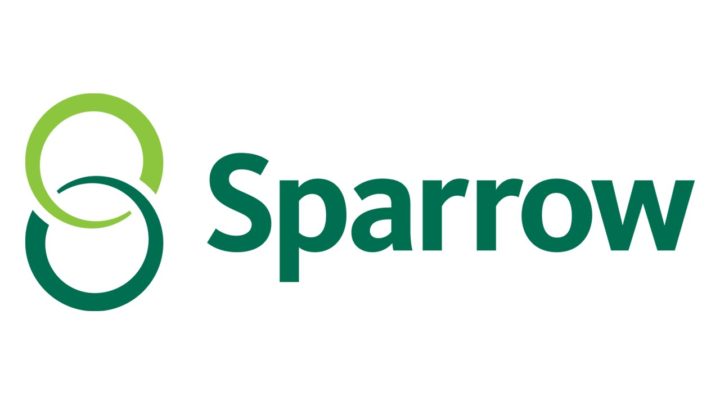 "Being able to have distractions goes such a long way, especially for those, unfortunately, that have to be here for an extended period of time."
Drew and Kristin Stanton first learned of the project while at Sparrow to see the teen room the foundation helped fund. It features TVs and video game systems for older children to enjoy while at the hospital.
"When we completed the teen room down the hallway, they walked me and my wife down here and said, 'This is our next project,'" recalls Stanton. "We walked through these doors and we said, 'Oh, this is a (much) bigger room,' but we knew there was a need.
"Right away we jumped on board. (We) didn't really know how it was going to get resolved, but just knew that it needed to get resolved."
High 5ive partnered with Summit Contractors to fully fund the room, which young patients enjoyed throughout the dedication.
"Without the partnership (with Summit), this wouldn't be possible," said Stanton. "I realize everything that it takes to get to this point — all of Sparrow Hospital working behind the scenes to accomplish this.
"I'm fortunate because I get to play a game that I love that I've been playing my whole life, but the foundation that it's given me to go out here and speak about causes and to raise money and awareness is far more important than anything I've ever accomplished on the football field."
In 2017, we completed the total renovation of the Children's Center Pediatric Playroom. Featuring new toys and a design that makes it a special place for our young patients, the playroom encourages pediatric patients to stay active and engaged.
High 5ive funded a $75,000 project for the complete renovation of the Pediatric Playroom at Sparrow Children's Hospital. Research shows the importance of a playroom setting in reducing stress. Having a special place to play allows children to be active while in the hospital and increases their feelings of having control over what is happening to them.